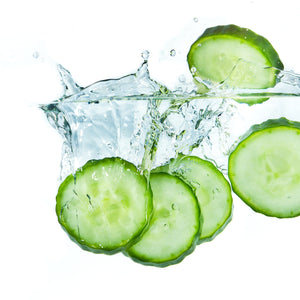 Cucumber Pore Refining Toner
Sale price Price $14.99 Regular price
DESCRIPTION
An effective blend of cucumber and fruit extracts that gently removes any impurities from the skin's surface while leaving skin smooth, refreshed, and hydrated.
BENEFITS
• Cucumber Extract helps to cool the skin and is credited with anti- inflammatory properties to calm the skin as it delivers moisture.
APPLICATION
After cleansing, apply daily to face applying with a cotton pad morning and evening.