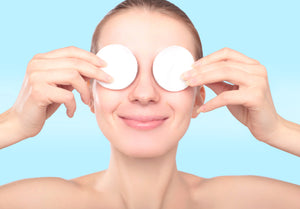 Clarifying Correction Pads
Sale price Price $19.99 Regular price
DESCRIPTION
• These anti-aging peel pads contain Trichloroacetic Acid and have a six acid delivery system to reduce the appearance of fine lines, wrinkles, blemishes and scarring.
BENEFITS
• Enhanced with Botanical Extracts, Japanese Green Tea, Certified Organic Aloe, and Centella Asiatica an asian longevity herb used in Ayurvedic Medicine which contains triterpenoids that stimulate the production of collagen. Contains Niacinamide, which has been shown to increase ceramide and free fatty acid level in skin.
Also contains Trichloroacetic Acid, Salicylic Acid, Glycolic Acid, Mandellic Acid, Lactic Acid, and Phytic Acid.
Product Ingredients: WATER
GLYCOLIC ACID LACTIC ACID MANDELIC ACID SALICYLIC ACID PHYTIC ACID AZELAIC ACID